"The history of the home can make a significant difference to the right buyer.  They are being a significant piece of history and they often appreciate the value within that." - Victoria Green
Psychologists have identified that story-telling, or narrative transportation to give it its scientific name, lights up the brain in a way that factual information does not. This means that stories can influence the way people think and even more importantly, the way they feel. This leads to them changing their attitudes and intentions, often around extremely complex issues, like Jesus use of parables or Aesop's fables to teach morality.
Today's modern complexities are well reported to include moving house. That's why we employ a professional copywriter in conjunction with a PR company in order to tell your home's unique and distinctive story.
Take Chudleigh Mill as an example.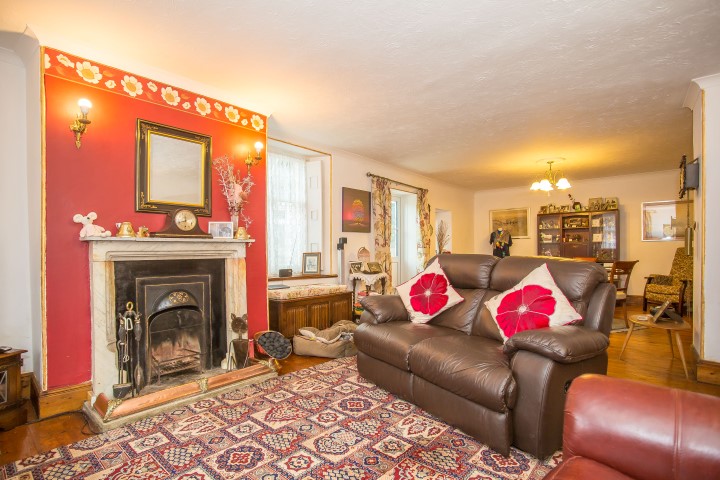 The previous agent's write up was banal and incomplete, no key features even listed:
Key features:
Full description:
A charming period property just a short walk away from the centre of Yeovil. 

Chudleigh Mill House has bags of character throughout and generous accommodation including a sitting room, living/dining room, kitchen, conservatory, three double bedrooms (one with en-suite) and a family bathroom. 

In addition there is a garden with good privacy and gated parking for one vehicle. Further on street parking is available adjacent to the property.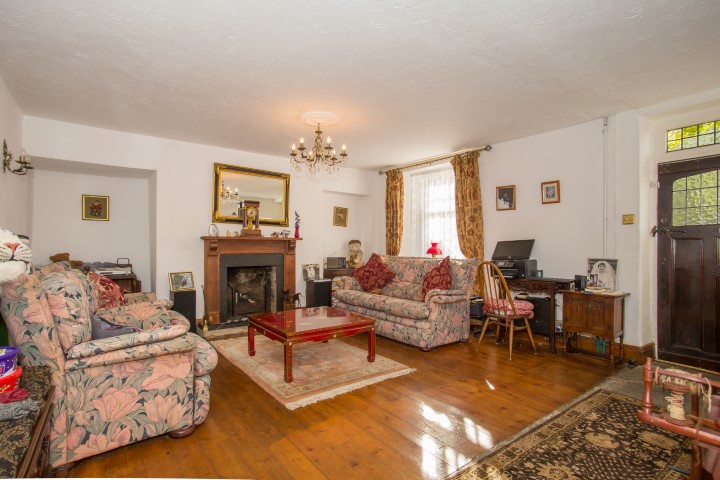 Our copywriter worked with the sellers as well as conducting their own research to tell this historical home's story and enhance the experience for buyers considering this beautiful property:
A short skip to the golf club or into Sherborne and dog walks galore from your doorstep along the river, this historical home is not short of reasons to fall in love with it. 
This home is situated on a very old flour mill site, called Pen Mill but later became Chudleigh's Mills. "Pen Mill was one of the two Yeovil mills mentioned in the Domesday Book of 1086...In 1255 the Feet of Fines recorded "Roger atte Penmalne" and in 1337 a reference was made to "William de Penmull"." Quoted from www.yeovilhistory.info
The current owners loved this home when they first saw it as it was the downsize they desired but the rooms' proportions could easily accommodate their prize possessions.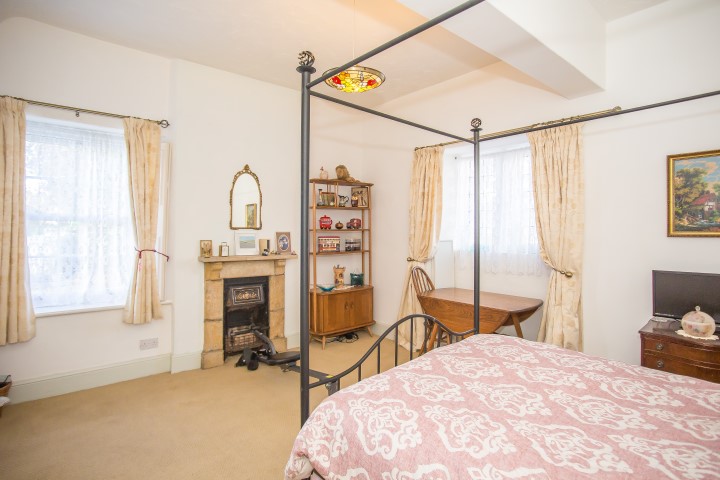 Park in front of the house and walk over the elegant brass plate step, you immediately feel transported to a simpler time where life was a bit slower and possibly more pleasant. The exposed flagstones create a characterful path along the edge of the sitting room. The alcoves either side of the fireplace in this room provide a useful storage spot. A good place for bookshelves so you can relax in front of the roaring open fire, brandy in hand, and get lost in the pages. 
Perfect for high days and holidays, the dining hall has space to host lavish parties. Currently used as a lounge/diner, this spacious room also features a beautiful open fire, ideal for bringing the cheese board up to room temperature. The conservatory offers an extra space for tea on sunny afternoons and somewhere to kick off damp outdoor shoes after a little light gardening.
The kitchen is wonderful in natural wood style, the effect of a country-style space created perfectly. Space for a large range cooker, a butler's sink and the sweetest central island add to the practicality as well as ensuring an extremely pleasant aesthetic.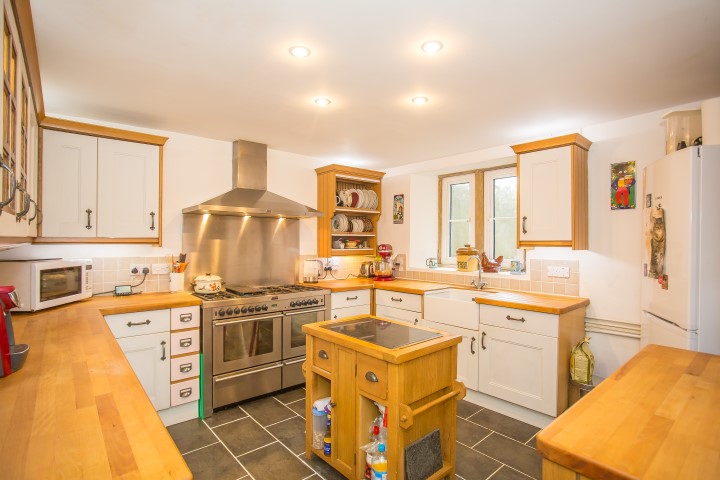 In the words of Pepys, "and so to bed." Upstairs, there are 3 spacious bedrooms, 2 with the character fireplaces that are just right for a property with such provenance. The family bathroom has delightful exposed wood flooring, a freestanding bath as well as a separate shower. The main bedroom also has its own en-suite with feature wooden panelling on the walls.
With all these nods to the history of the home, you could be forgiven for thinking you might miss your "mod cons" but far from it. There is fibre broadband available, extremely good triple glazing and a boiler that is only 4 years old.
Doesn't your home deserve the pick of the crop?