UK retirees face 'devastating' bungalow shortage
From moneysimple.com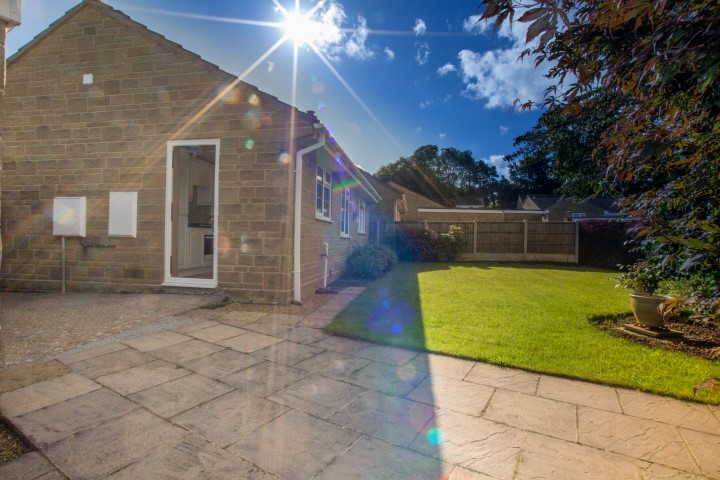 Bungalows now account for fewer than 7% of houses for sale, according to new research – and this could have a knock-on effect on the choices retirees have when they want to downsize.
Analysing data from property portal Rightmove, online estate agent House Simple looked at the number of bungalows and houses currently for sale in 75 major towns and cities in the UK, where there were at least 250 houses on the market.
It found that just one in every 14 houses listed was a bungalow. In 73% of those towns and cities, bungalows account for fewer than 10% of all houses currently on the market today.
House Simple says the knock-on effect of fewer bungalows could be "devastating". This is because the lack of suitable properties for the older generation could force people into care homes earlier, or result in longer hospital stays putting more strain on NHS services.
A shortage of bungalows is particularly acute in the capital, where only 0.9% of houses for sale were bungalows – just 129 bungalows are currently for sale in the whole of London.
Other cities where bungalows make up less than 2.5% of houses currently for sale were Aberdeen (1.4% or four bungalows), Portsmouth (2%/12), Oxford (2.2%/16) and Cambridge (2.5%/12). In the north, Manchester was the only city to have a shortage of bungalows, making up just 3.8% (77 bungalows) of houses for sale.
Fewer bungalows built now
This backs up recent data from the National House Building Council, which reports that in 2016, just 2,210 bungalows were built, compared with 26,406 in 1986.
Unsurprisingly, seaside towns, popular with retirees, offer more than their fair share of bungalows. Topping the towns with the most bungalows for sale is Worthing, where 24.1% or 134 bungalows were for sale. This is followed by Bournemouth (21.9%/140) and Eastbourne (20.1%/ 97).
Knock-on effect could be "catastrophic"
Alex Gosling, House Simple's chief executive, says there is little incentive for developers to build bungalows because of the lower profit margins achieved when compared with houses.
He says: "We could be facing a specific housing shortage that hasn't been addressed, or certainly hasn't been at the top of the government's priority list. There is a lack of suitable housing for the older generation, and with fewer bungalows being built and the existing stock declining or off the market indefinitely, there is a crisis brewing that could put a terrific strain on the care home system and NHS in the next decade.
"Without any incentives or government intervention, why should house builders choose needs over profit? There is every chance that house builders could stop building bungalows altogether in the next three to five years. The knock-on effect of that eventuality could be catastrophic if provisions aren't put in place," he adds.
If you, a friend or relative are looking for bungalows, Thomas McDermott specialises in this style of property. 60% of the properties he brings to the market sell before they ever reach Rightmove or similar. To register to hear about bungalows first, please call 01935 277977 or 01460 477977 and we'll be delighted to help.